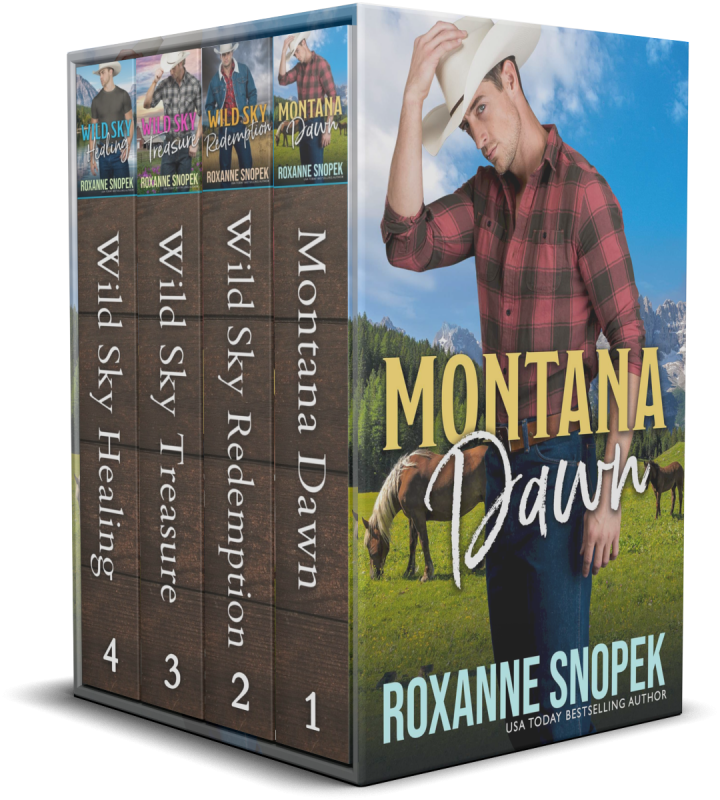 Fall in love with the cowboys of Wild Sky country!
Montana Dawn
Cursed by heartbreak, he's sworn off love. But to get his land, he needs a wife. When a pregnant stranger offers her hand, how can he refuse?
Wild Sky Redemption
His mistake brought the family ranch to the brink of disaster. He'll fix it or die trying. When a sassy city girl arrives, will he let her bring him back to life?
Wild Sky Treasure
He ran from her love once. Now he needs her help. Being together again reignites their passion, but his new wealth is nothing compared to her old secret.
Wild Sky Healing
His best friend's sister is off limits. But when secret scandal threatens the family, he jumps to her aid. Now they're breaking all the rules.
Order Now!